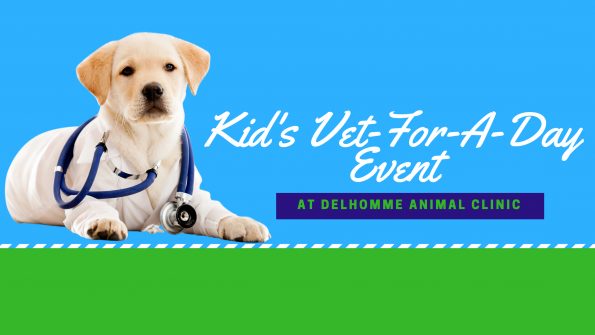 When Dr. Cole and Brandi started brainstorming with the DAC team for a kid's event at Delhomme Animal Clinic, they had no idea it would turn into something so rewarding and well-loved. We were blessed with an eager community of young animal lovers, an enthusiastic team of volunteers and an endless amount of community support.  While we could never find a way to show everyone how much we have appreciated their involvement, we CAN share the pictures from all of our Vet For A Day events! We hope everyone who joined us for this fun event learned more about WHY we love being animal advocates and responsible pet caretakers.
Shout out to the following folks for helping us in this fun endeavor.
Midwest Veterinary Supply
Idexx
Elanco
Bayer Animal Health
Boehinger Ingelheim Animal Health
and all our amazing DAC team and volunteers!